Remote Control for Kodi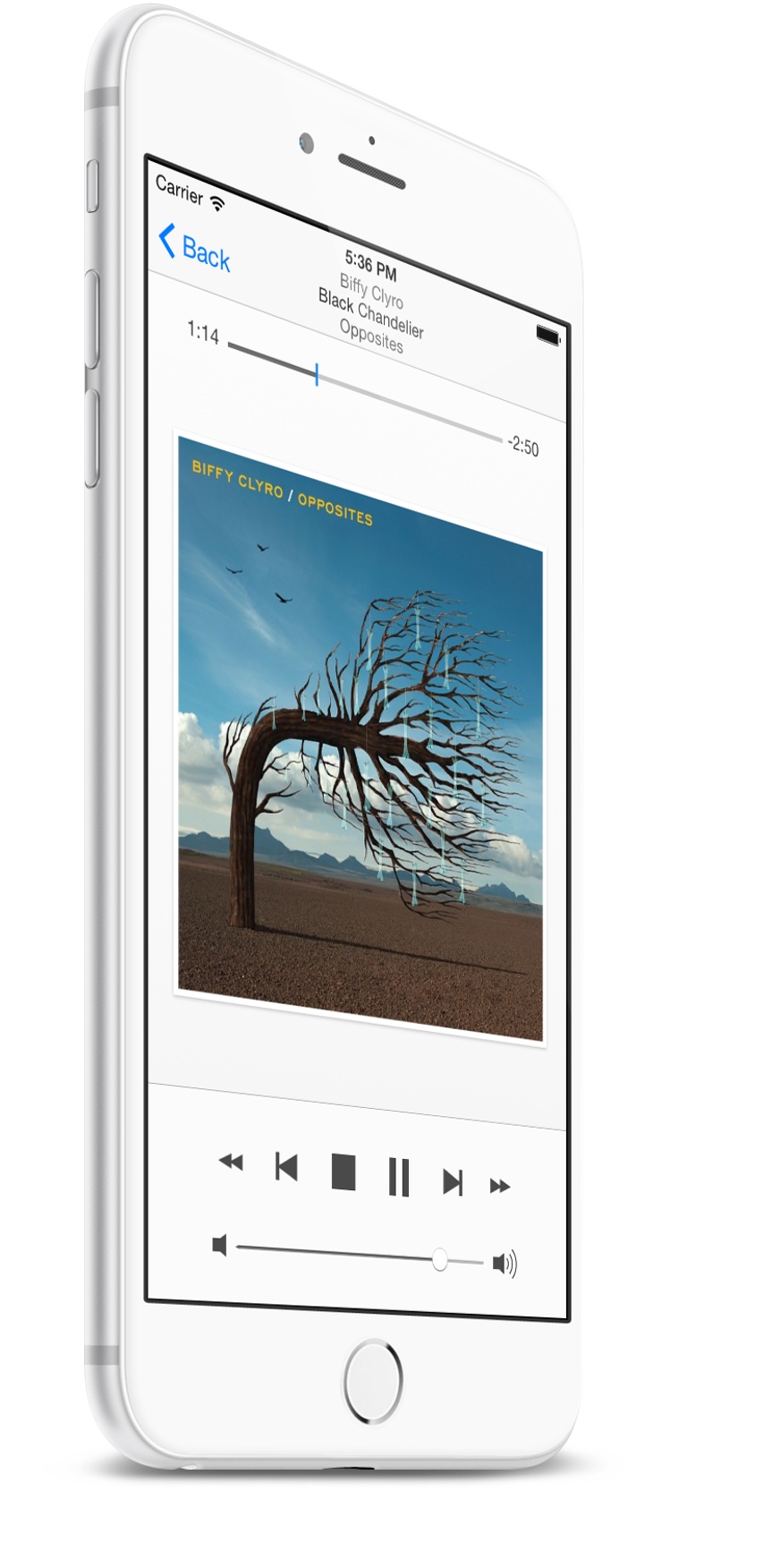 Remote Control
Kodi
Turn your iPhone, iPad or iPod touch into a remote control and media browser for
Kodi
. Designed and optimized for devices running iOS 11 or later.
With Remote Control for Kodi you can use your iPhone or iPad to remote control Kodi that is running on any supported dedicated Media PC, Windows PC, Mac or AppleTV, and browse your media on your device. Flick through all of your movies, dive into a TV show and view its seasons and episodes or use Kodi as your music jukebox. Start playing your favourite album, song or artist with just a tap of your finger. Media information and thumbnails are cached on your device and can be browsed offline. Designed for both iPad and iPhone, works with XBMC 12.x (Frodo), XBMC 13.x (Gotham) and Kodi 14.x (Helix) up to Kodi 18.x (Leia).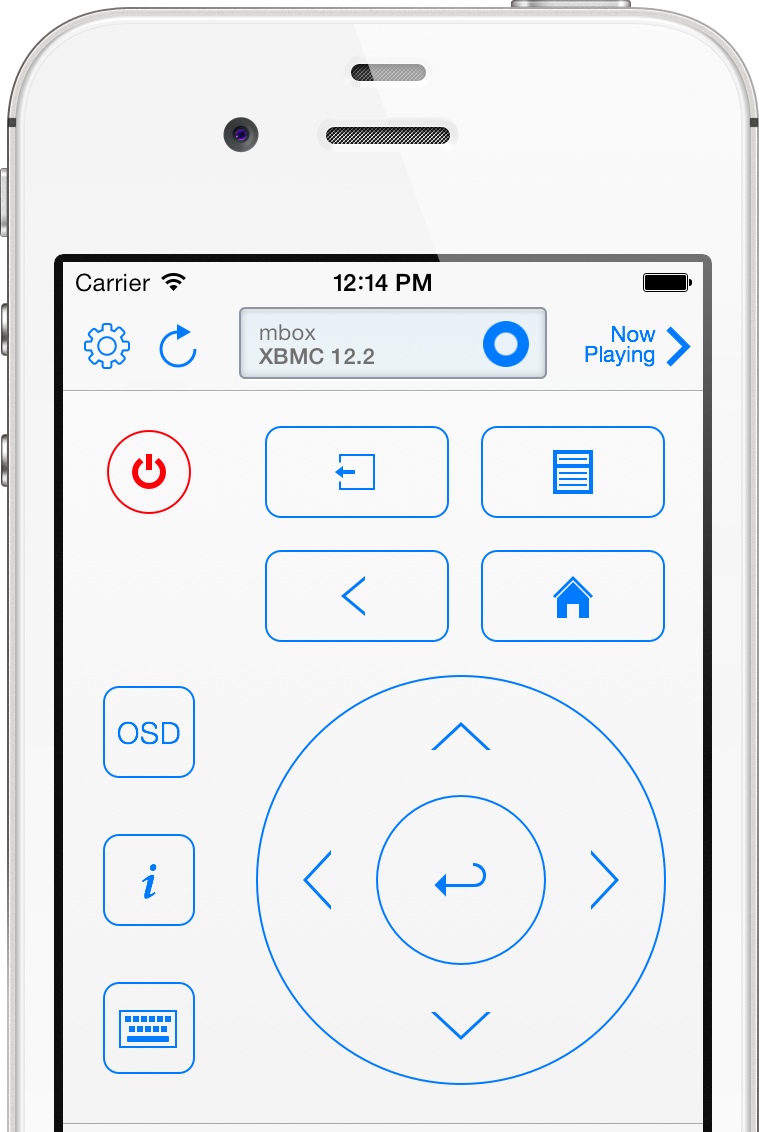 Remote control.
Remote Control for Kodi offers remote control features including full menu navigation, player control, volume control, library updates, and buttons to suspend, reboot or shutdown the system running Kodi.
Keyboard input.
For text input the on-screen device keyboard can be used, as if the keyboard was directly connected to the machine running Kodi.
Easy setup.
Setup the connection with the hostname or IP address of the Kodi system. Custom port settings and password protected connections are supported. The blue ring shows the connection status and can be tapped to reconnect.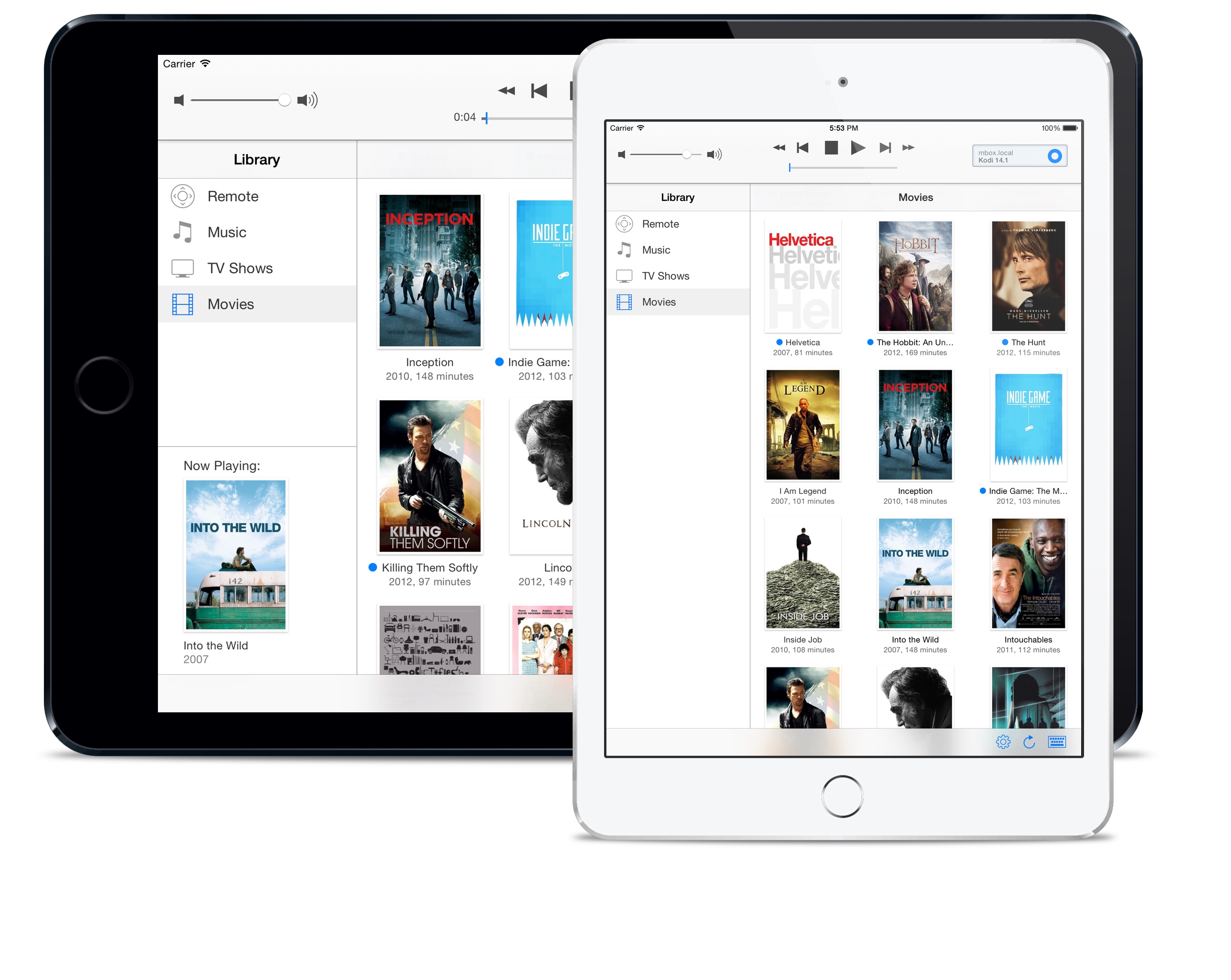 For iPhone and iPad.
Remote Control for Kodi is designed for iPad as well as iPhone and iPod touch. The app is designed to be clean and intuitive, building on standard iOS interface elements and concepts from Kodi. Optimized for all iPhone device sizes, landscape and portrait mode on iPad, and tested with large music and video libraries for optimal performance.
On iPad, volume and player controls are visible and within reach. On iPhone, the separate now playing view with volume and player controls is accessible from all other views.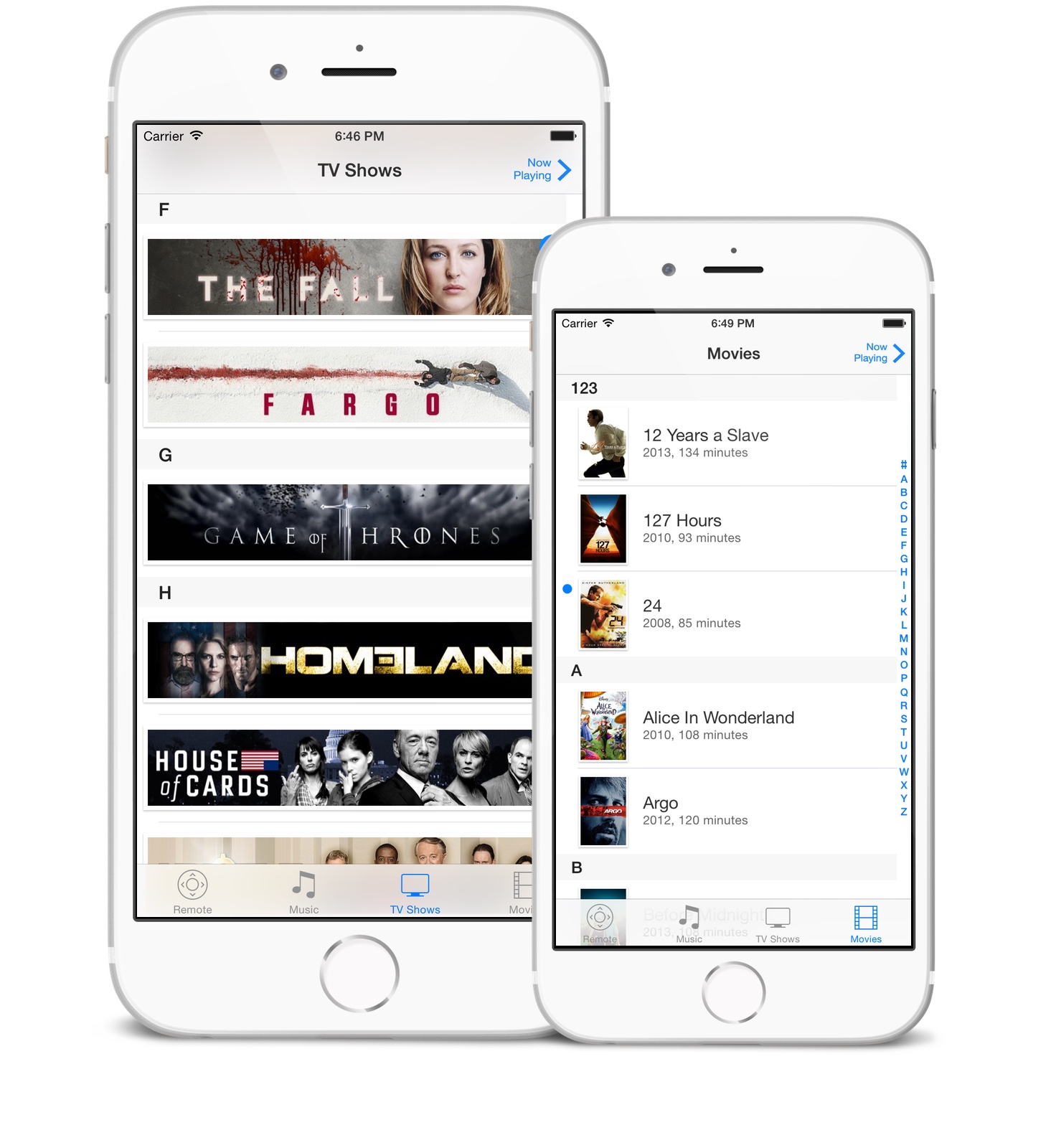 Watch movies.
Browse all your movies directly on your iPad or iPhone. For large enough libraries, a section index is automatically added so you can flip through them quickly. Emblems show which movies are unwatched. A simple tap will start playing a movie.
Browse TV shows.
View your full TV show library on your device, with custom designed views for iPhone and iPad. See what shows, seasons or episodes are unwatched, and start playing them with a single tap. All information and artwork is cached on your device for offline use.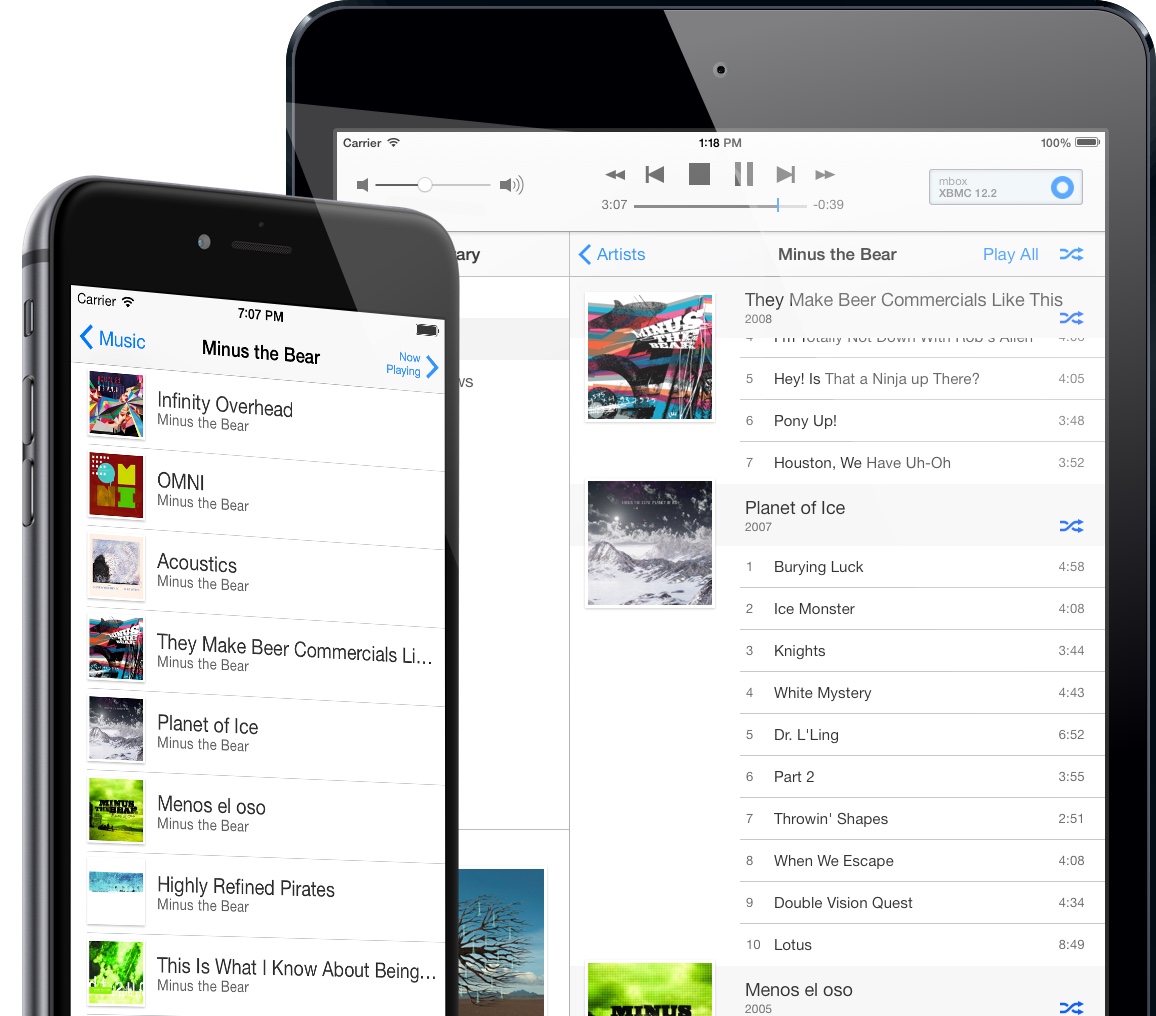 Listen to music.
Browse artists, albums and songs in your library directly on your iOS device. The app interface is tailored specifically for both iPad and iPhone. The music browser fully supports the notion of various artists and also caches all metadata on the device for offline use.
Play or shuffle an album or artist directly from your iPhone or iPad, and use Kodi as your jukebox without the need to turn on your TV.

Requirements and support
To use Remote Control for Kodi you need to have an iOS device with at least iOS version 9.0 and a device that runs XBMC 12.x (Frodo), XBMC 13.x (Gotham) or Kodi 14.x (Helix) up to Kodi 17.x (Krypton). The iOS device needs to have WiFi access to the machine running Kodi and Allow control via HTTP, in the Webserver section, in the Services settings needs to be enabled.
For feedback tweet @codemuse or email remote@codemuse.co.
Privacy Policy
Last updated July 2, 2019
We take your privacy very seriously, as such, Remote Control for Kodi does not store or transmit any personal information.
We do collect aggregate, anonymous statistics to improve the app. This includes the app version, as well as version information and statistics (size and processing time) for the media library of the Kodi instances that the app connects to. None of this data can be used to personally identify you. We use this data to know what versions of Kodi we should continue to support and to optimize the app for performance. We do not share any of the collected information with outside parties.
We do not use any third party advertisement or analytics services in the app.
If you have any questions, please email us at remote@codemuse.co.